Platform
The increasing number of business firms has raised the need of recruiting more work-force. There was a time when recruitment was a hectic job from ad designing to interviewing and selection but now with the out class innovation of job portals, recruiting firms and organizations they are at much ease. Classified job portal is a platform where employers can meet their potential employees. On one hand, Job searching candidates place their resumes on job portals and can also apply for specific jobs at their desired companies. Once registered, job searching candidates receive e-mail job alerts whereas on the other hand, the companies can too search for their required candidates from the resume database in the job portals. Information technology has provided a major contribution in the recruitment processes of firms, too. By use of classified job portals on internet, data collection and storage is a comfortable task. No effort for going to newspaper/magazine offices for getting Ad printed; no worries for long queue of interested candidates, no chaos of managing pile of required documents of each candidate. It's all available on a single screen now.
The traditional method of recruitment has been revolutionized by the online job portals and they have turned out to be a primary source for both job seekers and the employers. It is a convenient and the fastest platform where employers' post job requirements and job seekers can directly apply for their desired jobs. Hiring via job portals has now become an integral part of the employment procedure for many companies. You can always customize your job search according to your choice. If you are applying for a job via a job portal, then you have a good chance of getting calls from a number of companies.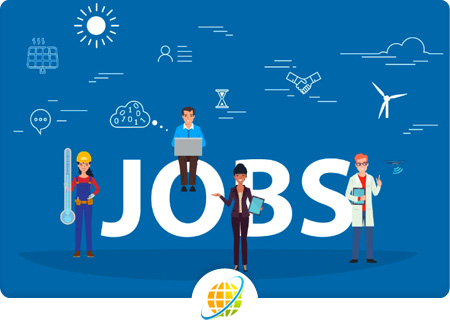 ICES BENIFITS
Job Portal 24x7 support and assistance.
Job Portal Multiple job application facilities.
Job Portal Manage ads and any other corrections.
Job Portal Job application procedures.
Job Portal Useful tips and professional guidance for creating resumes.